Planning the perfect Valentine's Day for your special someone can be a lot of pressure. The ideal gift should be thoughtful, fun, and above all else – romantic. It's a day to celebrate what makes your partnership unique and special while making lasting memories together. We've come up with a couple of ideas to help take some of the pressure off with our steamy, dreamy gift ideas when you plan a romantic stay at Inn at the Quay.
Our Tryst with a Twist Package is the perfect way to elevate your intimacy. If your significant other is into adult role-play, then leave reality at home and step into a world of sensual fantasy. Post your 'Do Not Disturb' sign on the door and rediscover your connection with a little help from some erotic play sets.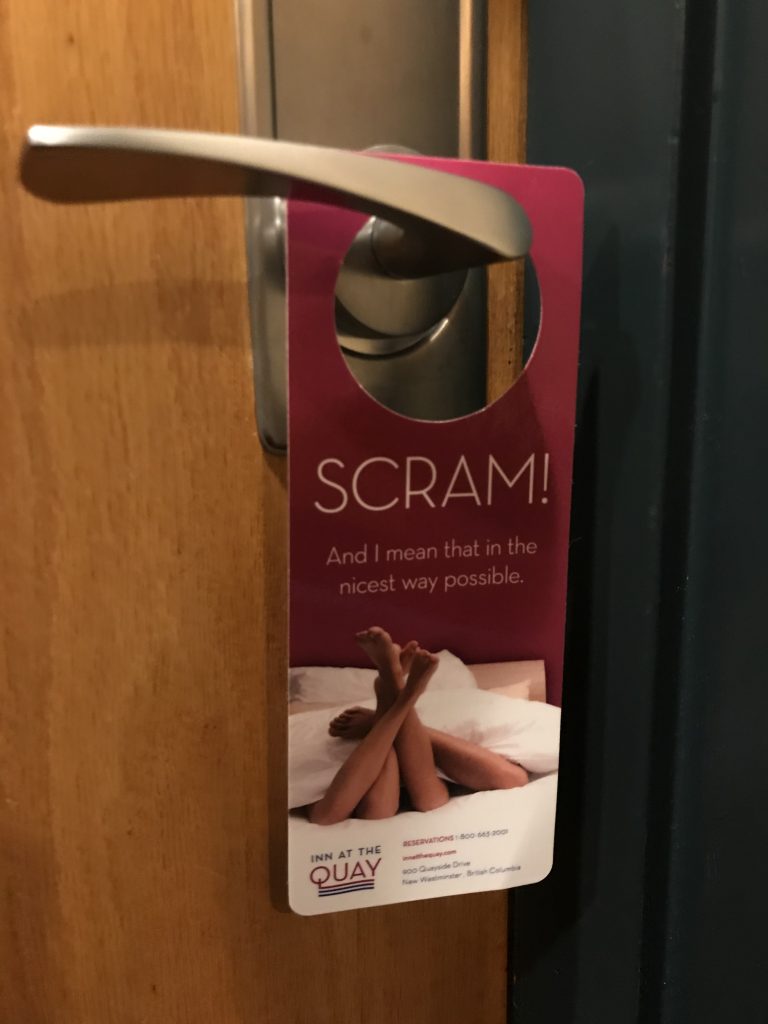 Looking for something a little more traditionally romantic? Our Romance in the City Package offers you the chance to snuggle up in one of our signature guest rooms in fluffy white robes while enjoying your choice of red, white, or bubbly wine. Toast yourselves while enjoying the spectacular view of the sun setting over the Fraser River. You can enjoy a romantic dinner in-house at The Boathouse, hold hands while watching a movie at Landmark Cinemas a short walk away, or pick up fresh flowers at Bunches & Blooms and the best bean-to-bar chocolate at Origins Chocolates to make the night truly special (just outside your doors at the River Market.)
No matter how you choose to celebrate Valentine's Day, we offer romantic ideas that will turn up the heat without draining your wallet for your romantic stay at Inn at the Quay. From our Tryst with a Twist to Romance in the City, a passionate evening awaits you.